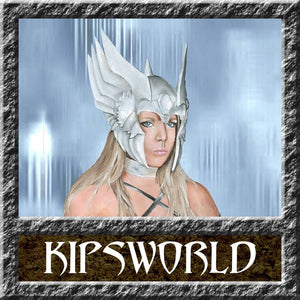 Kipsworld Artist Bio

Who is this Kip guy anyway?
Kip Mussatt is a self taught artist currently residing in Chandler, AZ, who grew up mainly in the mid-west, specifically Hutchinson, Kansas - now home to the Smallville Comic Convention. He later studied electrical engineering while in the Air Force ROTC scholarship program at Kansas State, but didn't quite fit the military status quo.

Kip drew in his early years everything from Viking ships to planes and rockets. He never picked up a paintbrush until college when his mother, Sandra, grew allergic to her oil paints and gave them to him. His first painting was a Sports Illustrated swimsuit model and he has been painting people ever since. Read more.


Subscribe to Kipsworld
Promotions, new art, and deals! Directly to your inbox.